What Is a Food Broker and How Can They Benefit Your Business?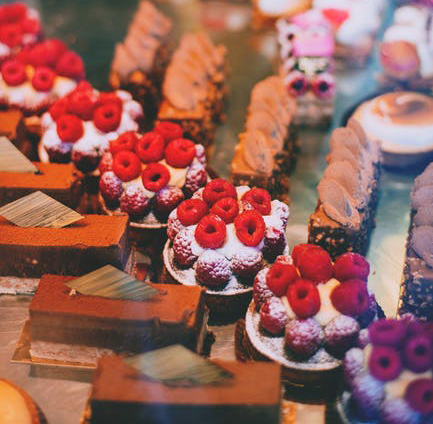 Manufacturing a great product takes time, focus and attention to the minutia of details that make your products stand out. You have spent time honing your skills and perfecting your craft and the food you create. But committing to your trade means you most likely do not have much expendable time to commit to other directions, especially the deep dive that it takes for proper, effective marketing.
If you work in the food industry (and especially if you work in food retail), you've likely been recommended to hire a food broker at one point or another. If you find that you're asking yourself, "What is a food broker?" you've come to the right place. Even if you're familiar with the concept of food brokerage, you may not know what food brokers do.
Below is a description of what a Food Broker is, what they do and the value and push toward success that a Food Broker can bring to your business.
What Is a Food Broker And What do They Do?
A Food Broker is given the complex assignment of selling your food product. They achieve this through negotiation in order to stock your product in any store that sells food, whether that be your local co-op or a popular convenience store.
Retail food brokers negotiate the price of your product and build relationships with buyers. This way, you don't have to spend time marketing your food product and you can instead focus on the manufacturing side of the operation.
How Ambassador Does Food Brokerage
At Ambassador, we believe that quality service matters in the food industry. This is why we don't just sell your products; we make sure your product is being marketed creatively, properly and effectively, and that it's being delivered fresh and on time to your buyers.
We believe in the value of transparency. You can expect that when you sign a brokerage agreement with Ambassadors, that you will understand and be satisfied completely with the arrangement and that we have answered all of your questions satisfactorily.
How Hiring a Food Broker Can Benefit You
Network of Connections
Food brokers are the networkers of the food industry. The best food broker doesn't concern themselves with cold-calling. The best food brokers have connections that they have naturally built up over the years.
Move More Product
With their network of connections, they will be able to move higher volumes of your product. One of the ways they do this is by providing you with a workable promotional plan. A promotional plan is designed to get customers more acquainted with your product by offering special prices and discounts.
They Know Your Specialty
If you have a niche food product, you need the help of a food broker who understands your specific market. Common areas food brokers specialize in are food service, grocery retail, bakery, and deli. You must hire a food broker that understands your niche product and can get it into the right retail stores.
Lets You Focus On Production
Hiring a food broker will benefit you as the producer because it means you don't have to split your time between production and sales. Brokers can take care of the dirty work, from analyzing complex food market trends to traveling to meetings with potential buyers.
Saves on Cost
Working with a food broker to promote your product can save you money. Food brokers are independent sales agents and generally work on commission. A food broker service may be ideal for small manufacturers who don't have the budget to take on a sales force.
Helps You Achieve Longterm Success
Once your food broker gets your product on the shelf, it's their job to see that your product performs well. A food broker will be able to sort out which of your products should be discontinued and which ones you should be promoting. Your food broker is your advocate and can vouch for you with suppliers if your product is underperforming.
What to Look For in a Food Broker
Experience
You must hire a food broker with experience. The more time a food broker has spent in the field, the more time they've taken to learn market trends and build relationships with buyers. At Ambassador/Ambassador Foods, we have over forty years of combined experience.
Connections to Get You in Stores

If you have a niche product, you want to ensure that your food broker has connections in your target market. Because we have put over four decades in the field, we'll be able to cover your niche product.
Food Broker Versus Food Distributor
Food brokers and distributors both build relationships with retailers and help in getting your product on shelves. Food distributors buy your product upfront, unlike food brokers who work on commission and resell it to retailers.
Because food distributors take ownership of your product, they also take responsibility for stocking inventory, taking orders, delivering, and many other tasks related to the sale of your product.
What We Do Differently
We are your one-stop-shop food broker service. At Ambassador, we aren't just your salespeople, we are also your foodservice distributors and provide a wide range of services so that we can market your product in the best way possible.
Are you still asking yourself "What is a food broker going to do for me?" If so, you can send questions our way by filling out a short form on our website. We will be happy to discuss what our team at Ambassador Foods can do for your food product.
---
‹ Back