Can the Food Service Industry Recover From COVID-19?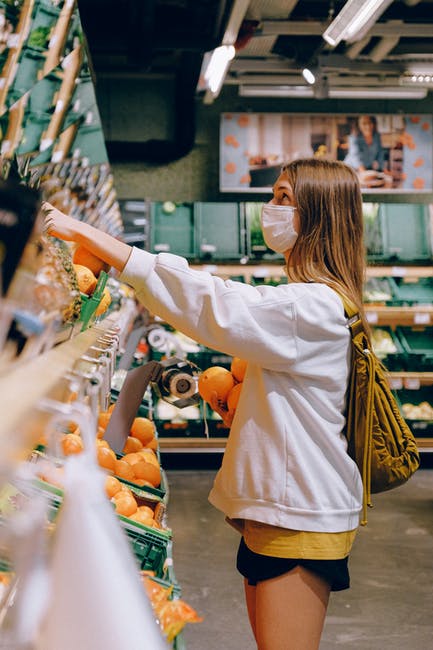 Did you know that approximately 75% of businesses experienced supply chain interruptions as a result of coronavirus-related issues? These constraints include transportation difficulties, which result in manufacturing delays, lengthier lead times, a lack of insight into suppliers, and sourcing difficulties.
Economic catastrophe is unparalleled in its range. The pandemic has triggered simultaneous demand, supply, and financial shocks throughout the Food Service Industry. However, it still did not bring it to a halt!
Instead, the pandemic altered the eating-out experience for customers. By shutting down dine-in restaurants, businesses were pushed to adapt to survive, and take-out services started to boom.
These changes will affect everyone long after the epidemic has ended. It will be necessary for the food sector to rethink its strategy. The food-service industry will be born again as an entirely new different beast than the one before.
There are certain difficulties in reopening to the public in the foodservice sector after COVID-19. Learn how food brokers can help.
What Is A Food Broker?
Food brokers specialize in the sales, marketing, sourcing, and importing of the food industry.
A food broker's role is to do food sourcing and then market your product. They do this by distributing your product to any shop that sells food. That shop could be in your neighborhood co-op or a well-known grocery store.
Retail food brokers negotiate your product's pricing and cultivate connections with purchasers. That eliminates the need to advertise your product so you can concentrate on the production side of the business.
A food broker is advantageous to you and your business since it eliminates the need to divide your time across production and marketing. Food brokers will do all grunt work, including researching complicated food industry trends and traveling for meetings with prospective clients.
During COVID-19 this is even more important as food brokers have to keep up with the changes in the food industry.
What Does A Food Broker Do Exactly?
A food service broker does more than offer products to food service establishments.
It is their duty to work on behalf of food producers to promote their goods to consumers. This position is an integral part of the food industry but particularly so, during the COVID-19 pandemic.
For example, let's say the broker finds a German cheesemaker. The broker then wants to promote the German Cheese in the US; it is their responsibility to take all steps into food-importing details. Brokers must establish certain relationships to achieve this, particularly during the COVID-19 pandemic. Thus, their position remains flexible, frequently requiring them to go above and beyond their usual duties.
Brokers can be crucial to your business even more so during COVID-19. A competent food broker will promote your goods to generate the highest possible sales volume. It is critical to have total transparency between the food broker, the supplier, and the buyer.
What Are the Benefits of Employing a Food Service Broker?
A food service broker is essentially a middle man, and as such, it's not always best to cut them out.
Consider the following scenario: you produce a food product, such as German cheese, and you wish to sell it in your local supermarket.
For example, during the period affected by COVID-19, specialty an imported German cheesemaker broker remains in contact with:
Cheesemakers
Purchasers
Retailers on store demographics
Purchases
Order obligations
At the same time, brokers have to monitor any supply chain disruptions. These food brokers are taking on new duties to assist the supply chain at present more than ever. A food broker has the ability to help cheese manufacturers become more efficient in their delivery to a customer, and thus their role remains flexible, often going beyond their regular responsibilities.
As a result of the COVID-19epidemic and the redistribution of labor because of it, specialized food brokers have reached a new degree of necessity and urgent need. They provide insights and give the producer and product a louder voice that they would not have otherwise.
Let's take a look at some of the benefits of working with a food broker.
Connections in the Food Industry Network
Food brokers are the industry's networkers, and they help businesses connect. Cold calling is not something that the top food brokers are concerned with. The finest food brokers have extensive networks of contacts that have been built up over time.
In COVID-19 times these relationships are of the utmost importance, particularly with businesses shutting down.
Moving Volumes of Product
A competent food broker will be able to transport larger quantities of your food product because of their extensive network of contacts. One of the ways they do this is by putting together a practical advertising strategy for you. A promotional strategy is intended to help consumers become more familiar with your food product through special pricing and discounts.
With COVID-19 this strategy is very important and has to incorporate more innovative ways of promoting the products.
Specialty In Your Food Product
If you have a 'stand-out' food product, you will need the assistance of a food broker who is familiar with your particular market. Here are some of the most common retail sectors in which food brokers specialize:
Food service
Grocery retail
Bakery
Deli
It would be best if you worked with a food broker who is familiar with your specialized product. And more so during COVID-19! He will know how to get it into the appropriate food retail shops.
Cost Saving
Using a food broker to advertise your goods may help you save money on marketing costs. A food broker service may be the best option for small producers that do not have the resources to hire their own sales staff.
A food broker service already has all the marketing contacts in place and during COVID-19 this comes into play. Because they already have these marketing connections this will save on possible huge marketing costs.
Continuity and Demand
Once your product has been placed on the shelf, your food broker's responsibility is to ensure that your products perform properly. When working with a food broker, they will determine which of your goods should be withdrawn and which ones should be promoted more widely.
Your food broker acts as your ambassador and can speak on your behalf with suppliers if your product is underperforming, allowing your product to remain on the market longer.
Customer Demand Fuels the Food Business Response
The COVID-19 epidemic has compelled the restaurant sector to adapt its business model. While forced closures posed a danger to the industry's existence as a whole, they also changed the patron's mentality and tastes.
Restaurants responded, and they adapted to this new reality. What seemed to be impediments to success turned out to be a difference in productivity.
More importantly, it gave a much-needed boost in profitability for the industry. That boost was a result of food service adaptability to produce and sell their food.
Every day, you put your heart and soul into producing a high-quality product. Don't let it sit on the shelf till it expires. By increasing your exposure, you can make your delicious goods a success.
Contact us if you need help showcasing your product!
---
‹ Back