7 Delectable Meat and Cheese Pairings To Make Any Meal Mouth-Watering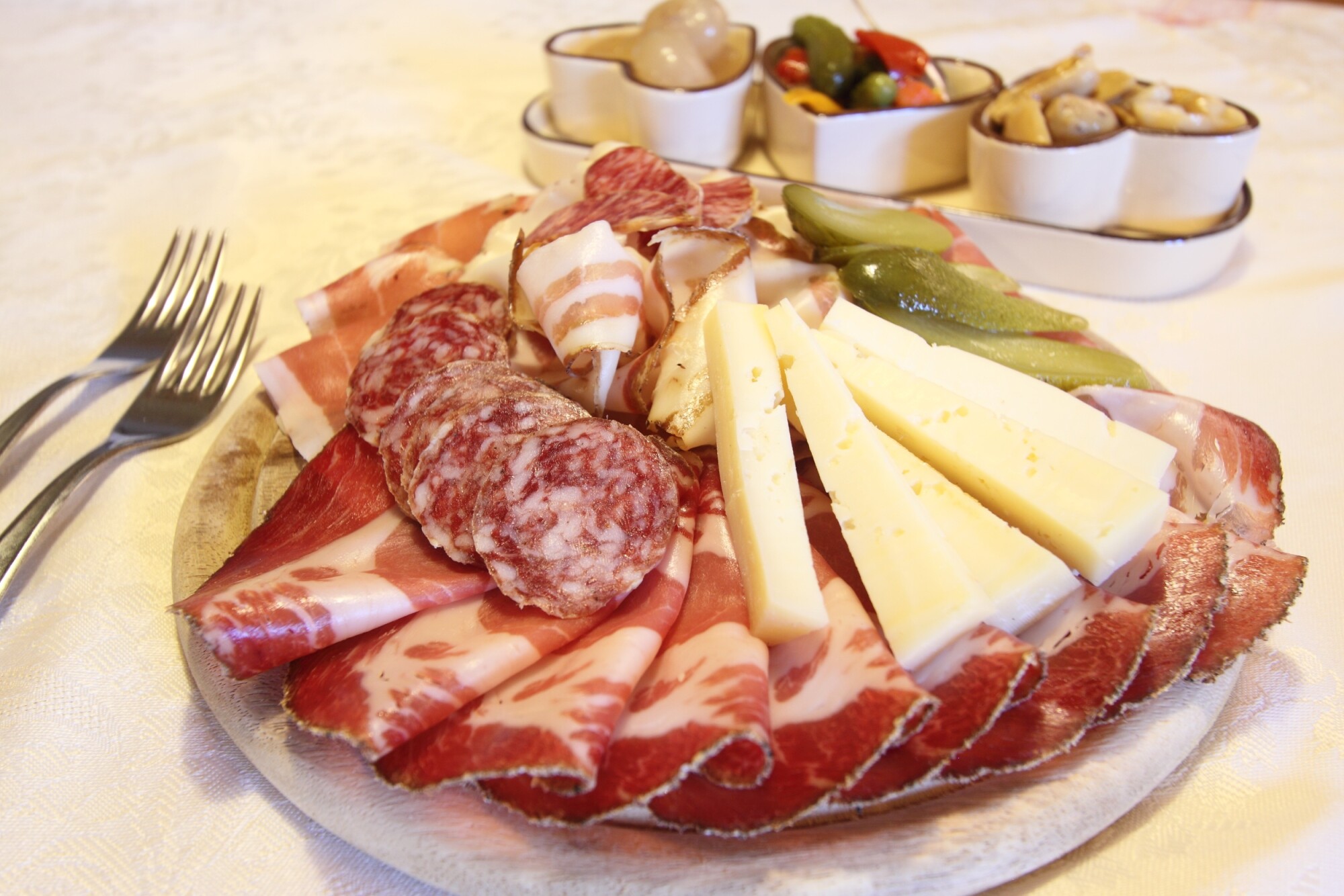 Have you ever attended a party where they didn't serve meat and cheese?
No, because it's almost unheard of!
Meat and cheese are soulmates. From the humble meat and cheese dip to the little slices of meat and cheese you stab with a tiny toothpick. They're the combination you'd choose to eat if you were stuck on a deserted island, or even at your mother-in-law's holiday dinner.
There's no better time to perfect your meat and cheese pairing skills than during the holiday season. If you want to impress your guests with your sophisticated palate and delicious meat and cheese board, this is the article is for you.
So, put your meat and cheese pairing chart aside, it's time to discover the seven most delectable pairings that'll leave your mouth watering.
1. Swiss Cheese and Prosciutto
Love Swiss cheese? Wrap it up in a piece of prosciutto like a meat-and-cheese roll-up!
Keep in mind that prosciutto pairs best with sharper cheeses. So, choose something like an extra sharp-aged Swiss, it'll be the ideal companion for the delicately sweet and salty prosciutto.
And for an easy dinner or lunch, why not make the ultimate Swiss cheese sandwich? Layer prosciutto and Swiss cheese between two slices of bread and grill until the bread is golden brown and the cheese is melted.
2. Pepper Jack and Ground Beef
Need a hearty appetizer while you watch the big game? Look no further. A beef queso dip from scratch is easier than it sounds to make and is just as delicious.
Combine the ground beef and pepper jack cheese, along with a few extra ingredients, into a skillet and whisk until melted. Serve with corn chips or freshly-cut vegetable sticks.
This Mexican-style dip is customizable too and can be used as a sauce over roasted vegetables, pasta, and even baked potatoes.
Pepper Jack's bold flavor gives the ground beef a nice tang while providing a super-gooey cheese sauce that's perfect to dip a corn chip in or pour over a burger.
3. Gouda and Salami
When it comes to the charcuterie board, Salami is a fan-favorite and it's easy to see why. Its complex taste eludes any singular definition. Salami has a combination of spicy, sweet, hot, herby, and savory and a single slice of salami will make your tongue sing out for more!
But with such a complex flavor profile, what cheese could you possibly pair with it?
Try gouda on for size!
Gouda is a semi-hard cheese that comes in many varieties from aged and smoky to spice-infused and herb-flecked. This Dutch cheese provides sweetness and nuttiness to match the salami's savory and spicy undertones.
Enjoy the combination in a sandwich, on its own, or try your hand at making a gouda and salami frico. Your taste buds will thank you!
4. Havarti and Soppressata
Haven't heard of Havarti or soppressata before? Well, you're in for a real treat.
Havarti is a semi-soft cow's cheese containing almost nothing but pasteurized milk and has a buttery aroma with a creamy and smooth mouth-feel.
Soppressata is an Italian dry-cured pork salami seasoned with salt, dried chili, black peppercorns, and red wine. Its flavor profile can differ depending on the location it was made. Some are sweet, while others are salty or even spicy. If the soppressata has been seasoned with oregano, garlic, and basil, it may taste similar to pepperoni.
Paired together, Havarti's butteriness draws out the herbs and spices in the soppressata, creating a tantalizing mixture of flavors.
5. Monterey Jack and Salami
Salami is back, but with a new friend.
Monterey Jack cheese has a mild and buttery flavor as well as a slight tang. This cheese melts well which makes it perfect for burgers, quesadillas, and nachos. In fact, it can also be used as a substitute for mozzarella in a lot of recipes.
Salami, of course, is an Italian cured sausage that is generally dry and hard. Unlike pepperoni, salami has a more spiced, herby taste and can elevate any dish lacking flavor.
Combined, Monterey Jack and salami make a lethal combination. Eat as is or enjoy it on a cracker or grilled in a tortilla. The possibilities are endless.
6. Parmesan and Prosciutto
The powerful flavor of parmesan can take a savory dish from a ten to an eleven. It's rich, tangy, nutty, sharp, and fruity qualities make this cheese shine. With its strong umami profile, parmesan pairs well with the delicately sweet and salty tones of prosciutto.
To experience the full flavor of prosciutto, we suggest serving it in extra-thin slices to let it slowly melt on your tongue.
Parmesan and prosciutto are served best as an appetizer stacked on top of each other and secured with a toothpick. For a more flavorful kick, elevate the appetizer by adding a piece of dried fig or apricot to bring in acidity and sweetness.
7. Ricotta and Ground Beef
If you're after an easy yet delicious recipe for a weeknight meal, this recipe is for you. Stuffed shells with meat and cheese are just as delicious as they sound.
Combine ricotta cheese, parmesan cheese and ground beef and pour over large, cooked pasta shells. With only a handful of ingredients in this recipe, it pays to get top-quality beef and cheese for a superior flavor.
Most recipes will leave you with enough leftovers to freeze or take to work the next day. And if you're not a fan of beef, ground turkey is a suitable low-fat substitution.
Meat and Cheese: A Match Made in Heaven
Whether you enjoy a classic ham and cheese sandwich or prosciutto-wrapped swiss cheese, you can't deny the mouth-watering combination of meat and cheese.
And now that the meat and cheese platter is more popular than ever, it's time to pair them like the experts do.
The best part is you don't have to go far to find top-quality products to suit your budget. At Ambassador Foods, we offer the best products and keep the food industry moving by developing brands, sourcing products, creating demand and driving sales.
Give us a call today and let's see how we can help you.
---
‹ Back