Top 7 Recipes Featuring Wild Shrimp: The Basics for Great Meals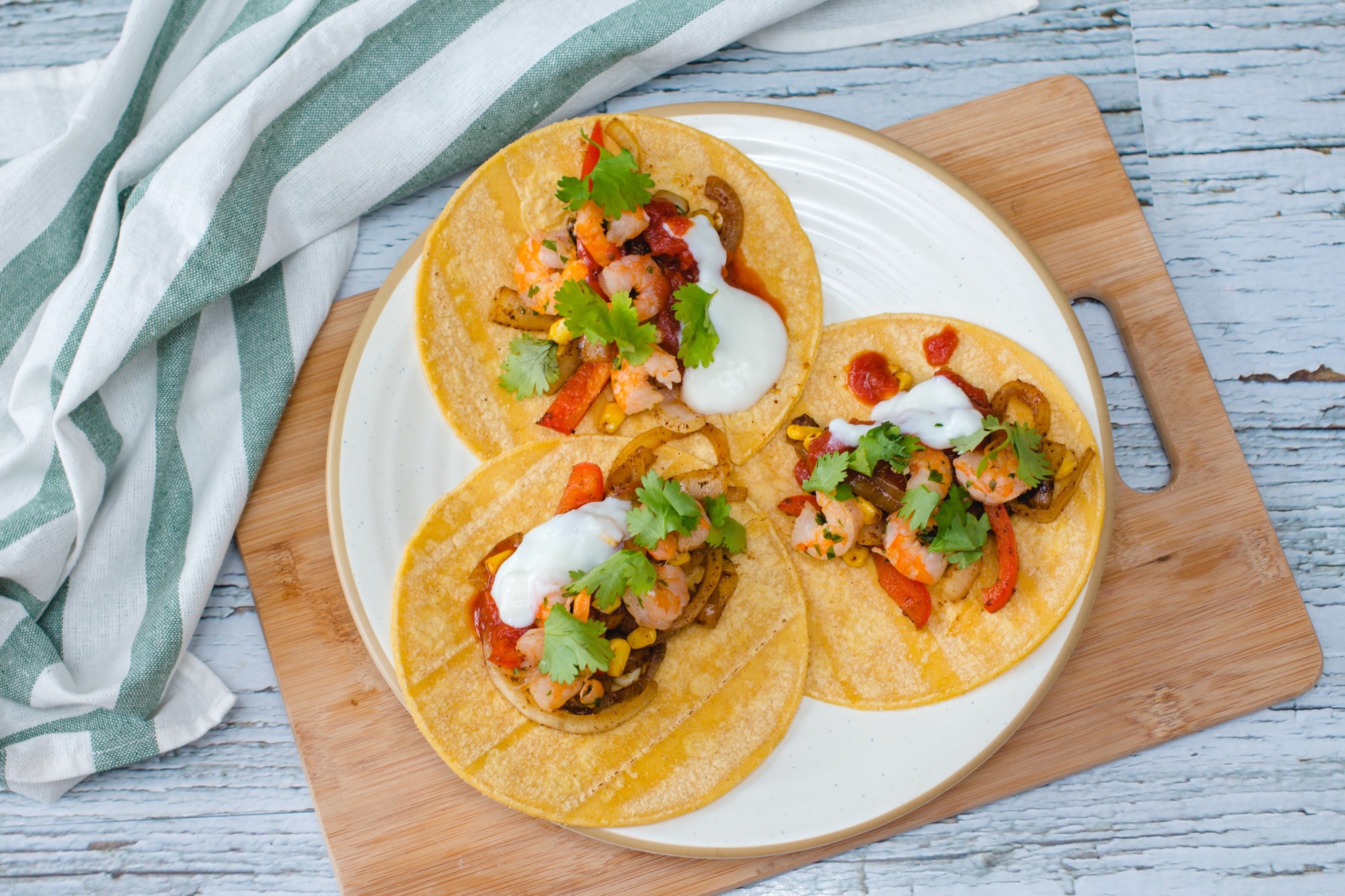 Shrimp are king. Roughly $28 billion of shrimp are traded across the world every year. They are becoming prominent in food sales from cruise ships as chefs can easily and quickly cook shrimp while on a moving ship.

Yet it can be hard to know how to cook wild shrimp. The list of shrimp dishes is quite extensive, and many people feel they can't cook shrimp.
What are some good recipes for less experienced chefs? What should someone cook when they want fancy shrimp recipes? What are some less common recipes?
Answer these questions and you can prepare delicious shrimp meals in little time. Here are the seven best shrimp recipes for dinner.
1. Spicy Shrimp
Mix some dried sriracha seasoning with paprika and black pepper. Take a pound of peeled wild Argentine red shrimp and toss the shrimp with the seasoning.
Wild Argentine shrimp is wild-caught in cold water, creating stronger flavors than other shrimp. If you cannot find them, you can contact a food services and sourcing company.

Then, chop three cloves of garlic and slice one cup of cherry tomatoes into halves. Take a large skillet and add a couple of tablespoons of olive oil into it. If you want to add a little creaminess to your shrimp, melt one tablespoon of butter in the pan with the olive oil.
Once the olive oil begins to bubble, add your chopped garlic. Saute the garlic until they release their fragrance, then add your shrimp to the skillet, arranging them in a single layer.
Once the shrimp start to turn pink, add in your tomatoes and cook until they begin to soften. Remove the shrimp from the pan and serve with corn and other vegetables.
2. Wild Shrimp Cocktail
Shrimp cocktail is one of the best gourmet shrimp recipes and using wild shrimp makes it extra special for your guests. Chop some celery, yellow onion, garlic, and ginger and set it aside.
Add a couple of quarts of water to a pot and add the chopped vegetables. Next, add two pounds of wild shrimp and cook over medium-high heat until the shrimp reaches 170 degrees.

Scoop the cooked shrimp out of the pot and set aside to cool while you make the cocktail sauce. Whisk together ketchup, chili sauce, and horseradish until well-combined and place into a small dish. Your cooled shrimp and cocktail sauce is ready to be served.
3. Roasted Shrimp Salad
Preheat your oven to 400 degrees. Toss together two pounds of shrimp with olive oil, salt, and pepper. Spread the seasoned shrimp into one layer on a sheet pan and put them in the oven. Cook the shrimp until they are pink and firm.
While they are cooking, you can prepare a sauce. Mix together mayonnaise with orange zest, orange juice, vinegar, salt, and pepper. Add your shrimp to the sauce and toss together.

Your roasted shrimp salad can be served on a bed of lettuce or event in a sandwich with avocado and tomato.
4. Seafood Stew
Chop up a few celery stalks, a sweet onion, one green bell pepper and one potato. For a little bit of heat, chop one poblano pepper..
In addition to your shrimp, you can also add diced white fish or crawfish tail pieces. For added protein, cut an andouille sausage into half-inch pieces.
Peel one and a half pounds of shrimp and place their shells into a saucepan. Add the tips of the celery stalks celery and the peel of your onion to the pan. Pour in some chicken broth and simmer while you prepare your other ingredients.
Cook your sausage in a Dutch oven until the slices turn brown. Then saute the rest of your vegetables in the oven until they turn tender. Add your broth, vegetables and sausage into the Dutch oven together and cook until the vegetables are tender.
Add the fish and cook until the pieces turn opaque. Next, stir in your shrimp and cook until each piece is pink, which may take a couple of minutes. Spoon out the shrimp and whitefish into bowls and pour the broth over the top.
5. Creamy Shrimp Pasta
Start this delicious pasta dish by making a cream sauce. Melt some salted butter in a saucepan and add in some chopped garlic. Cook the garlic until the pieces release their fragrance.
Next, mix in some flour and stir vigorously. Then, whisk in some milk little by little until the sauce turns smooth. Remove your sauce from the heat and add in some Parmesan sauce.
While you cook your pasta, pat one pound of shrimp dry. Season the shrimp with paprika, garlic powder, and onion powder. Cook them in a large skillet with olive oil until they turn pink.
Put your cooked pasta into a large bowl. Pour the sauce over top and toss the pasta until the sauce covers all the noodles. The final step is to add your shrimp and stir until everything is well-combined.
6. Shrimp Pizza
Shrimp pizza works well with all types of imported cheese, including German cheese. Thaw your shrimp in advance and pat them dry. Cook them in a skillet with butter until they turn pink.

While the shrimp is cooking, mix some ricotta with salt and pepper. Roll out your pizza dough until it is thin. Spoon your ricotta onto your dough and sprinkle some mozzarella cheese over the top.

Add your cooked shrimp to the pizza dough and top with some extra mozzarella and parmesan cheese. Bake your shrimp pizza at 500 degrees until brown.
7. Shrimp Tacos
These fresh shrimp tacos are a nice upgrade from the regular taco. Start by chopping a couple of tablespoons of cilantro.
Mix the cilantro with yogurt, mayonnaise, and apple cider vinegar. Next, add a few pinches of garlic powder, onion powder, and cumin. Once the dry ingredients are integrated, place the sauce aside. Cut some thin slices of cabbage and red onion.
Cook your shrimp in a skillet for two minutes, and sprinkle some lime juice over them.
Place a few slices of cabbage and red onion into each tortilla then top with a few pieces of shrimp and some of the sauce. Serve your tacos with rice and guacamole.
The Seven Best Shrimp Recipes
Wild shrimp is incredibly versatile. Spicy shrimp and shrimp cocktails are basic recipes that are super tasty and the roasted shrimp salad is a good light recipe, perfect for lunch. Although the seafood stew takes a little bit more time than the other recipes, it provides incredible flavors.
Creamy shrimp pasta and shrimp pizza are less common, though they are bold and your guests and family are sure to love them.
You don't have to go far for great shrimp. Ambassador Foods provides great Argentinian cold-water wild-caught shrimp. Contact us today.
---
‹ Back